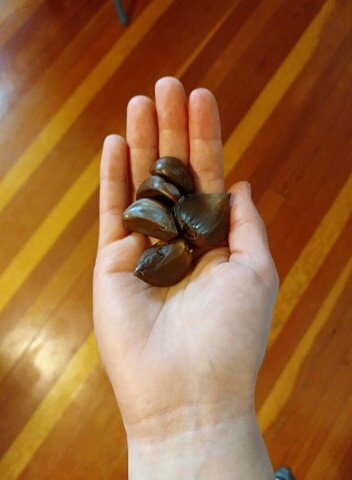 Black garlic can be found in restaurants everywhere, but the less well-known ingredient isn't new. It has been used for its unique flavor, for medicinal purposes, and in Asian cuisines for centuries. Black garlic is the product of aging regular hard neck garlic bulbs over the course of weeks or months. It requires strictly regulated temperature and humidity to achieve its sticky blackish-brown consistency.
With a softer, molasses-like, balsamic-like flavor, it is a more delicate option than the raw version. Black garlic, considered a super food, also has added health benefits, including twice the amount of antioxidants than the regular raw bulb. The best part? It is versatile and can be swapped out for regular garlic in most recipes. It is a beautiful addition to any cheese plate, bruschetta, chicken dishes, or even as a pizza topper. I enjoy substituting it for regular garlic in my
Garlic Lover's Pasta Salad
recipe (pictures below). Many people like to add it to sauces or homemade vinaigrettes. Keep in mind it is milder in flavor but also unique as it is fermented, so I recommend you taste as you add.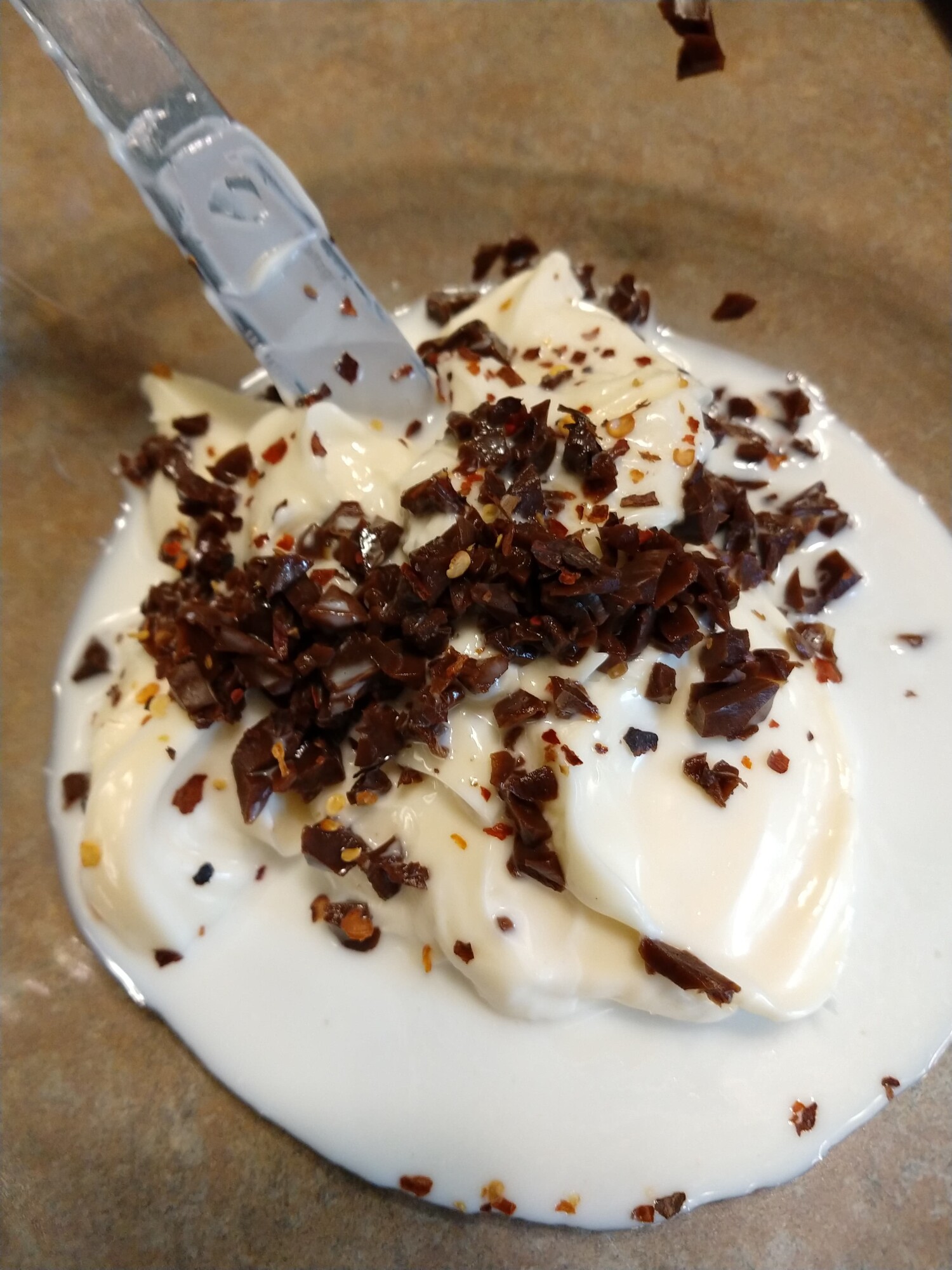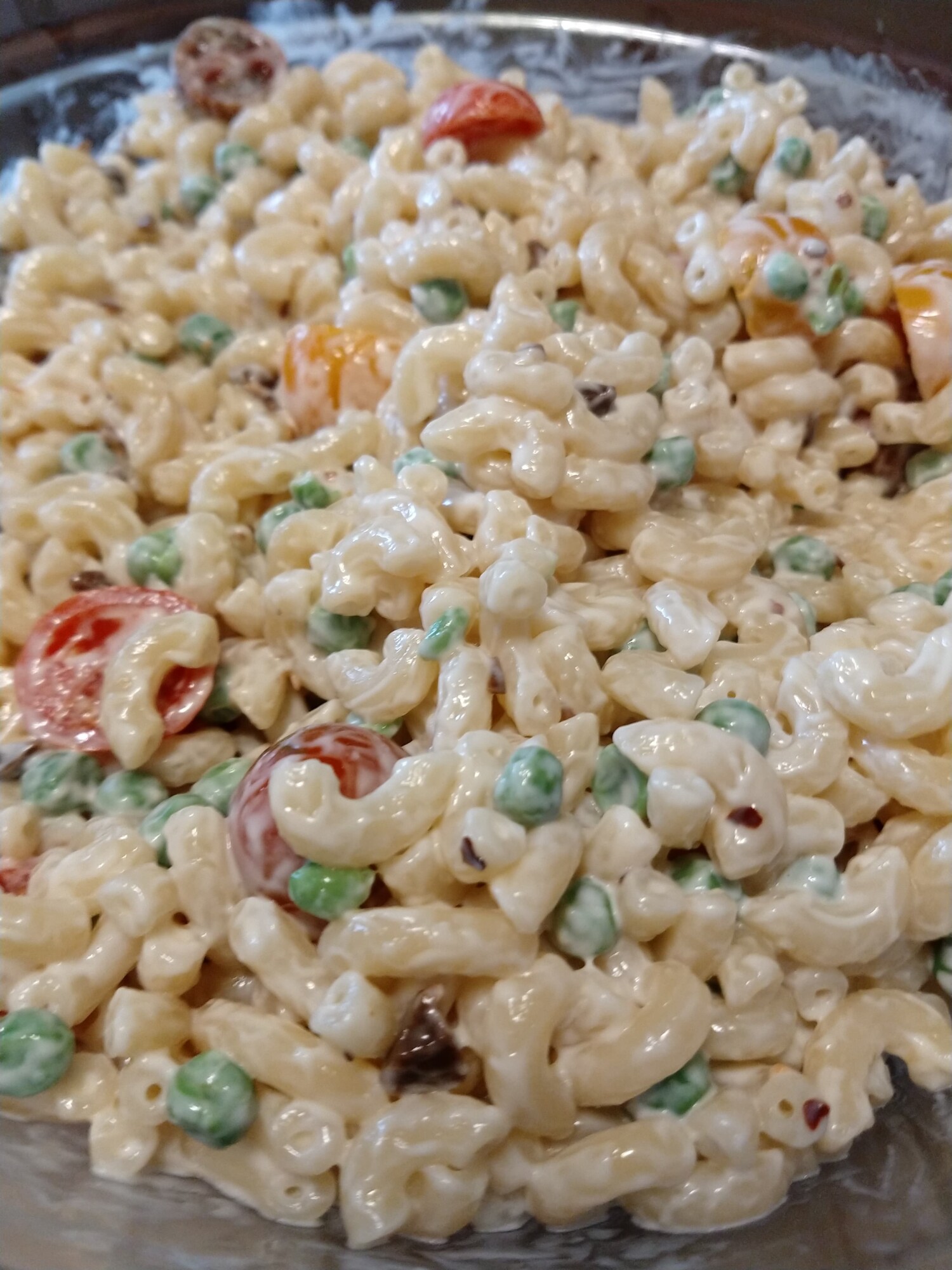 The process of making black garlic is less difficult than it is long. It can be aged for up to 60 days but will be ready to use after three weeks. Some people use a pressure cooker or rice cooker at home, while others use sealed canning jars and a dryer to get to the desired temperature and humidity levels.
Benefits:
An abundance of antioxidant compounds such as polyphenols, flavonoids, tetrahydro-β-carboline derivatives, and organosulfur compounds, including S-allyl-cysteine and S-allyl-mercaptocysteine

The fermentation process enhances the bioactivity.

Growing evidence suggests that black garlic's properties potentially include: anticancer, anti-obesity, immuno-modulatory, hypolipidemic, antioxidant, hepatoprotective, and neuroprotective effects.

Black garlic can perhaps scavenge the free radicals in vitro and also activate the antioxidant enzymes in vivo.

Some recent reports have suggested black garlic as a prominent agent for treatment of inflammation and septicemia-related diseases.
* These statements have not been evaluated by the Food and Drug Administration and are not intended to diagnose, treat, cure, or prevent any disease.