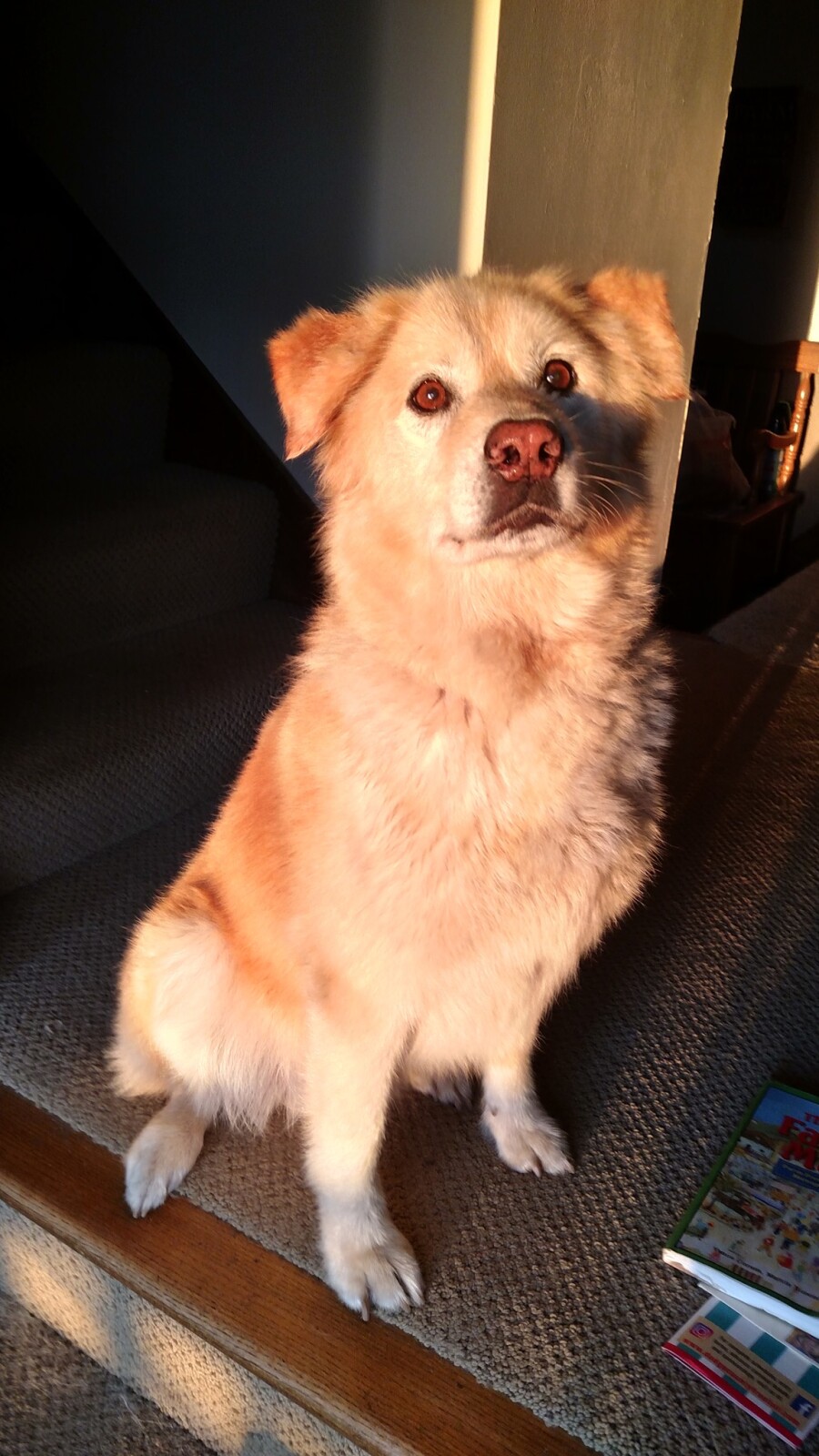 I'm at my parent's house right now. We're enjoying time together, but our sweet old husky/lab mix, Cody, is struggling. We're exhausted because he's keeping us up at night. He's 15ish years old. He's been slowing down of late, for sure, but he recently took a turn for the worse a few days ago in a way we didn't expect.
We've been supporting his body with natural options as he has Lyme's and arthritis, and we're so grateful that he's not been limping or in any noticeable discomfort from those issues. He's had a very full, fit life running through the 8-acre organic vegetable farm chasing bunnies and deer, sniffing, and watching us work from his shady favorite places once he's tired himself out. He's also mostly deaf now, so he is harder to console when he does get startled or something. They live in the country, though, so there weren't really any fireworks on the 4th to bother him. But the last few nights, he's been suddenly super anxious. He barks semi-frequently (when normally he's a pretty quiet dog), pacing, panting, and not even napping during the day like usual. He's been clingy and following us all around. At least he's enjoyed his walks in the garden/field like usual!
Last night I was able to use some of our concentrated plants to calm him down throughout the night. Each time I applied them, he would lay down a few minutes later and somewhat sleep, though less deeply. Clearly it was helping him relax... but it only helped for 2ish hours before he'd bark and wake us up again.
I should also add, he refuses (and I mean STUBBORNLY refuses) any treats/meds of any sort, no matter how appetizing they look or smell. Or if we do convince him to take them, it only works for a few days before he completely refuses again. He's a sweetheart though, despite this stubbornness. And overall, he's been in very good health for how old he is. He'll be going to the vet next week, but until then, these are our options. And we honestly don't know what else the vet can recommend at this point for our sweet old man. It could be dog dementia? Or just anxiety? We're not exactly sure. We are sad, knowing he is aging so much, and we aren't sure what the future holds for our first family/farm dog or how much longer we have with him.
As I jump into the future and plan for all that is changing and coming my way, I take some time to feel nostalgic and emotional about my sweet pup, my first furry love, and hope we enjoy as much more time with him as we can. I will keep lovingly massaging him every few hours while I'm here to help him be more comfortable, and I hope he enjoys having me here as much as I enjoy spending time walking him and petting his fluffy floppy husky ears and brushing his thick double coat and whispering love to him, even if he can't hear me anymore.