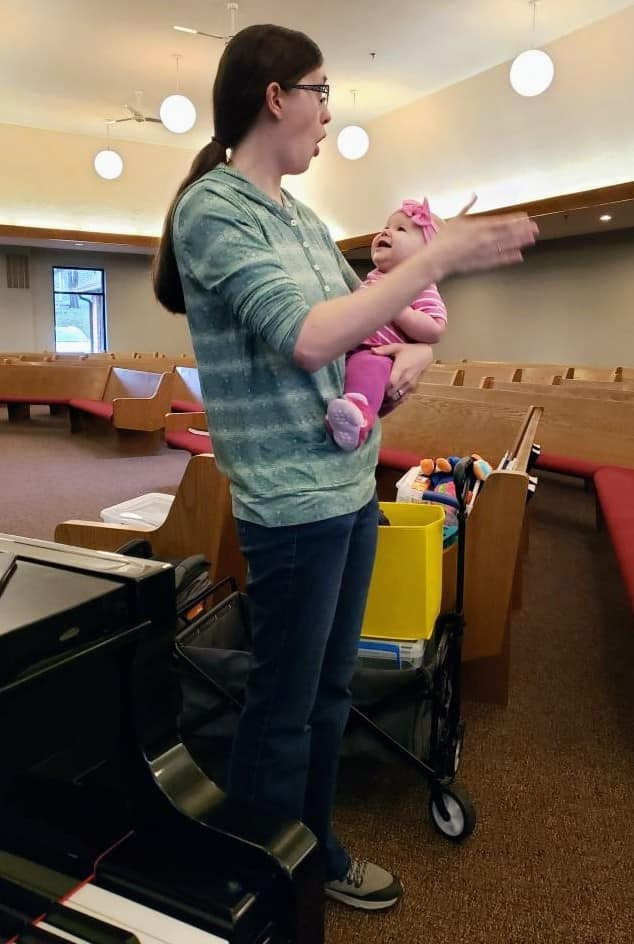 I know, I know...
Every music teacher out there asks, 'How can I make extra income during the summer and/or during the school year?' We don't get paid enough, or maybe we're even bored during the summer not making any music (is this possible?!?). Or we just want to make some extra spending money to do fun things with the kids (raises hand -- I just went strawberry picking with my 8mo and it was a blast!).
But maybe you don't like teaching lessons or you don't want to deal with the schedules around vacations and hassle of that, etc...
So, here are 3 income streams (you can start today!) that are NOT teaching private lessons:
#1 Affiliate Marketing -- you can share about stuff that you like and use (teaching related or not!) with your friends and make income from it. Your friends aren't charged more for it; the companies who use affiliate marketing are spending their marketing budget on this instead of on billboards and ads because it WORKS. I learned how to do it well without feeling salesy from my business mentor, you can check out her course all about it here! And it doesn't take much time, you can work it around naptime or other busy schedules of life.
#2 Baby Music Classes! There are SO many moms out there who are looking for cheap & fun things to do with their littles, especially first time moms (haha, that was/is me!) who are looking to meet people. Find a park and teach a baby music class for moms and their littles! Need help with marketing? Happy to help, I've coached people through this process so they get more turn-out for their classes without having to go through community education and plan WAY in advance or charge a LOT because they have fees. Tip? As long as your parks don't have rules around renting space in the summer, you can just find a local park to teach your class and have a rain date if needed!
#3 Coaching/Consulting -- are you an expert in a certain topic (could be music or otherwise) that you could help people with? Maybe you have a hobby that you'd love to teach people how to do. You can walk them through that step by step with a coaching program (live or evergreen or a combo)! This is just a tiny sliver, tip-of-the-iceberg tip from the massive signature program that is HBR (Home Based Revolution), the multiple income stream course & coaching program by my own business mentor. Check it out here (& reach out for a massive discount code if you're interested!).
Hope these 3 options get your creative juices flowing and get you rolling making some cash for summertime fun (or even more)! I could make $1500 in 4 hrs once I structured things correctly. If you'd like help structuring something like this to fit your needs, check out coaching here.
Considering becoming self-employed but you're a planner and want to look at how budgeting and the money side of things might look? I made a tips list that was stuff I wish I'd known before diving into the self-employed world, things I learned myself work best. Check it out here!