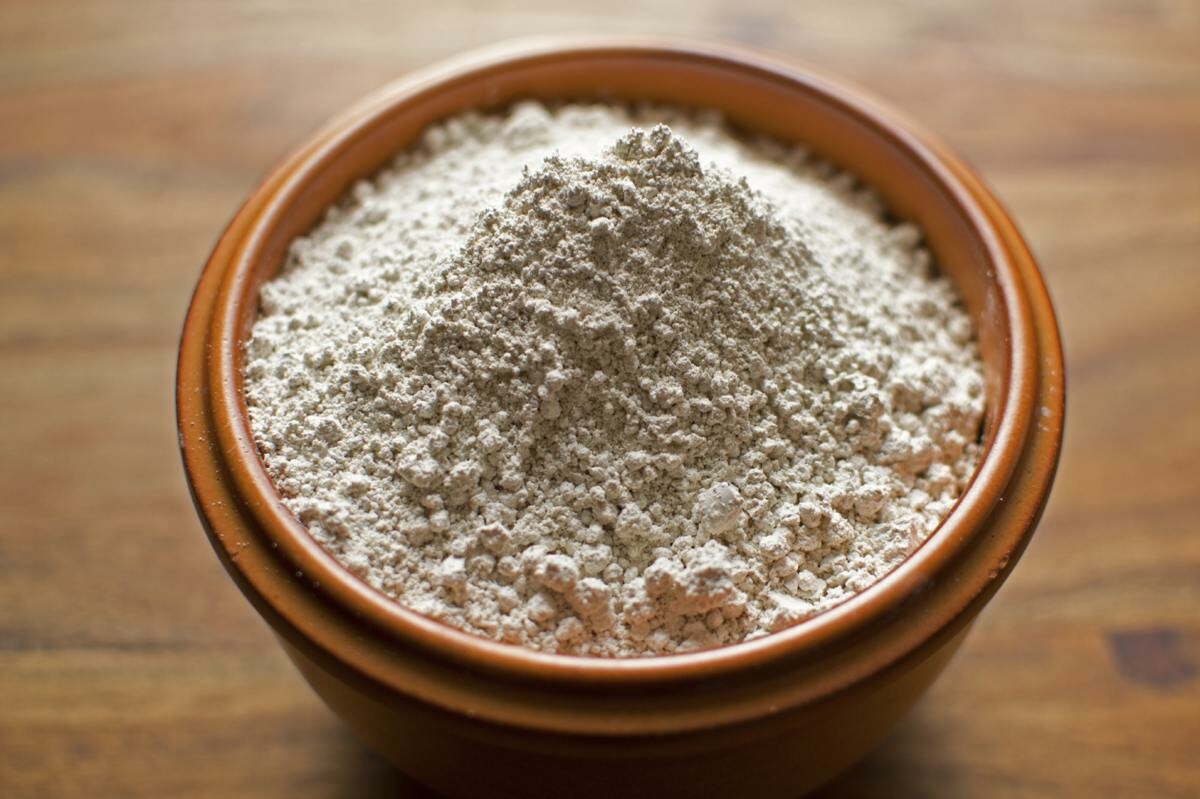 Gardening organically can be slightly harder in certain instances, but it is well worth the pay-off. Growing your own nutrient-dense food that is as natural as possible is becoming increasingly important to many families.
What to do about pests though?
Or what about a natural way to get rid of fleas once your lovable pooch has already brought them home?
Here's your special ingredient, something I ALWAYS have on hand, and 6 awesome uses for it:
Diatomaceous Earth (DE) is a very fine powder that

contains tiny pre-historic aquatic organisms called diatoms which are made of silica. Some brands of DE (like in the link above) may be taken internally as well as used around the house. I personally only use a brand that is food grade, as I would not want children/pets getting into anything that was not safe to ingest already, you know what I mean? I don't have chemical insect repellant, cleaners, or sunscreen in the house (I've written about that
here
), let alone anything else that's harmful to my precious family.
6 Awesome Uses of DE:

1. Overall health benefits for hair, skin, nails, body, and brain. DE usually contains trace minerals, and we are often deficient in silica, which also has some amazing properties. Go do a little google search to see for yourself!
2. Great addition to facial scrubs, deodorant, carpet cleaner, and more. Just AVOID eyes (and nose on furry friends).
3. Kills fleas that your pooch brought in! The fine and abrasive nature of the powder causes insects with exoskeletons to dehydrate fatally. Dust pup 2x per day until pests are seen to be gone (be careful to avoid mouth & eyes, as the fine dust particles can irritate mucus membranes!).
4. Pest control in the garden. Re-apply once per day after noticing pests after dew or rain has dried for best use.
6. In vegetable gardening, DE is sometimes used as a soil conditioner, because it can retain water and nutrients while draining fast and freely, allowing more air circulation to bring additional oxygen to the root system within the soil (which you want).
There you have it! Hope this is helpful.
Go grab some here
if you need it as much as I do!
Want to receive updates to the blog? You can sign up to get them straight to your inbox or phone
here
so you don't miss any. Or join my free group,
Abundant Life Community
, for more natural food, household, and gardening tips. :)
*Disclaimer: this post contains affiliate links. All things I love and use, of course!